ELCA Church, Edgar, Wisconsin
St. John Lutheran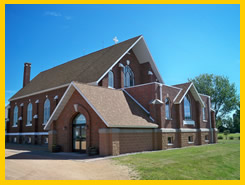 Regular Worship Times
Sunday 9:00 a.m.
Congregational Meetings Information
Click here
Join us for Worship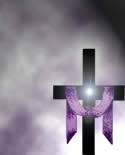 Click here for monthly opportunites
Welcome!
Welcome to St. John Lutheran Church! We're glad you visited our website and would love to greet you in person at our weekly worship service at 9:00 a.m. We celebrate Holy Communion the first and fourth Sundays of the month. Children of all ages are always welcome, and there's a special "Children's Time" each week.
St. John is a congregation of the ELCA (Evangelical Lutheran Church in America), striving to live out our vision of faith: God's Work, Our Hands. We believe Jesus died for the sins of all people, and that we're all sinners rejoicing in the grace and mercy of our loving God. Won't you join us? Our Pastor, Rev. Gail Sowell